Get a pro account this fall with a
60%

off

Get access to all the features with the pro plan with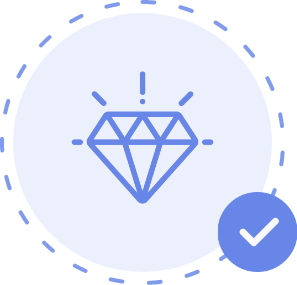 12 months
49,999 INR / year
* VAT & Local taxes may apply
Go to Pricing plan
Are you spending your precious time and effort trying to find your next best hire?
Join Flipped.ai and find the best candidate for your job right away and hire them with just a phone call. Some of our employers just took 20 minutes to hire their next employee!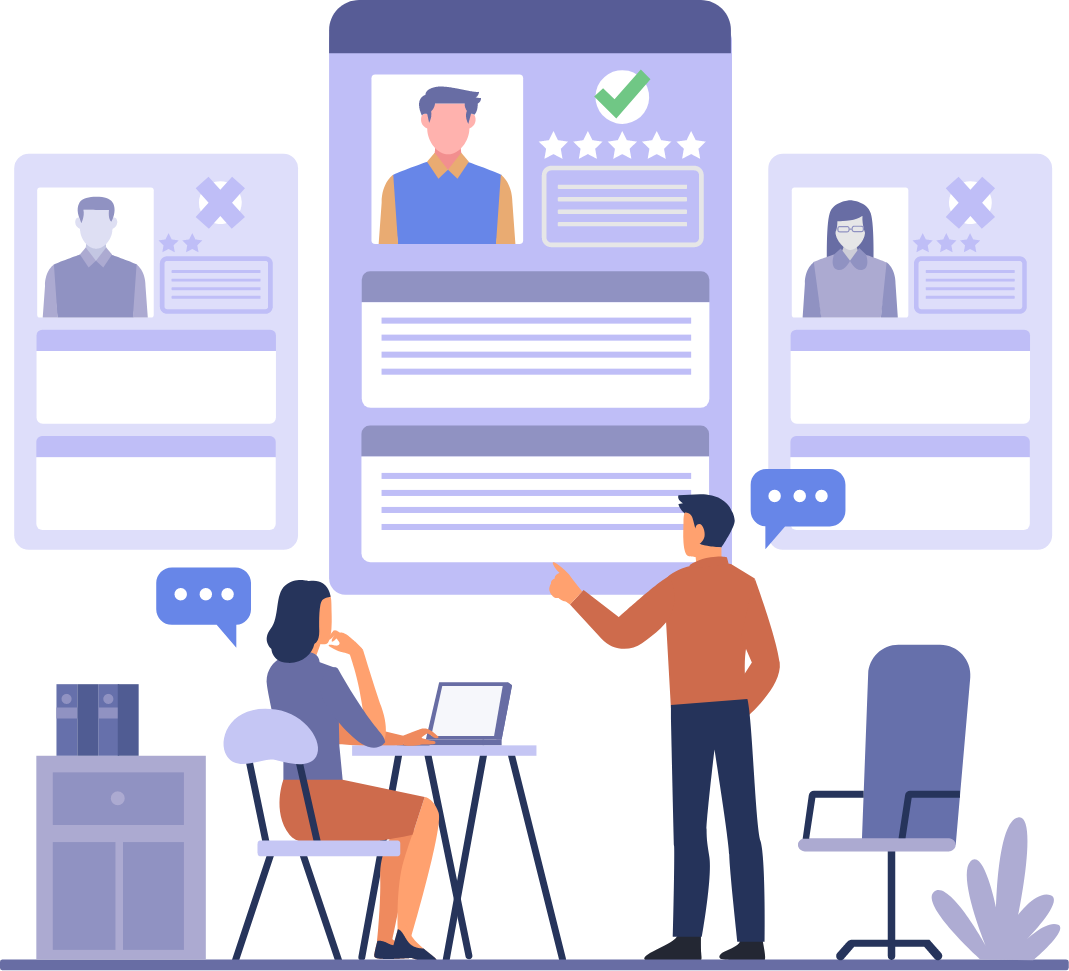 We identify the best talents
We use the most advanced and comprehensive candidate sourcing methods to identify and bring the best talents onto our platform. We have a large pool of trained and certified candidates through Flipped.ai upskilling as well as our training & certification partners. We carry out the most comprehensive job specific skills based assessments through our advanced AI based assessment engines. The highly personalised assessments give an intricate view of the candidate's core technical and interpersonal strengths to a prospective employer.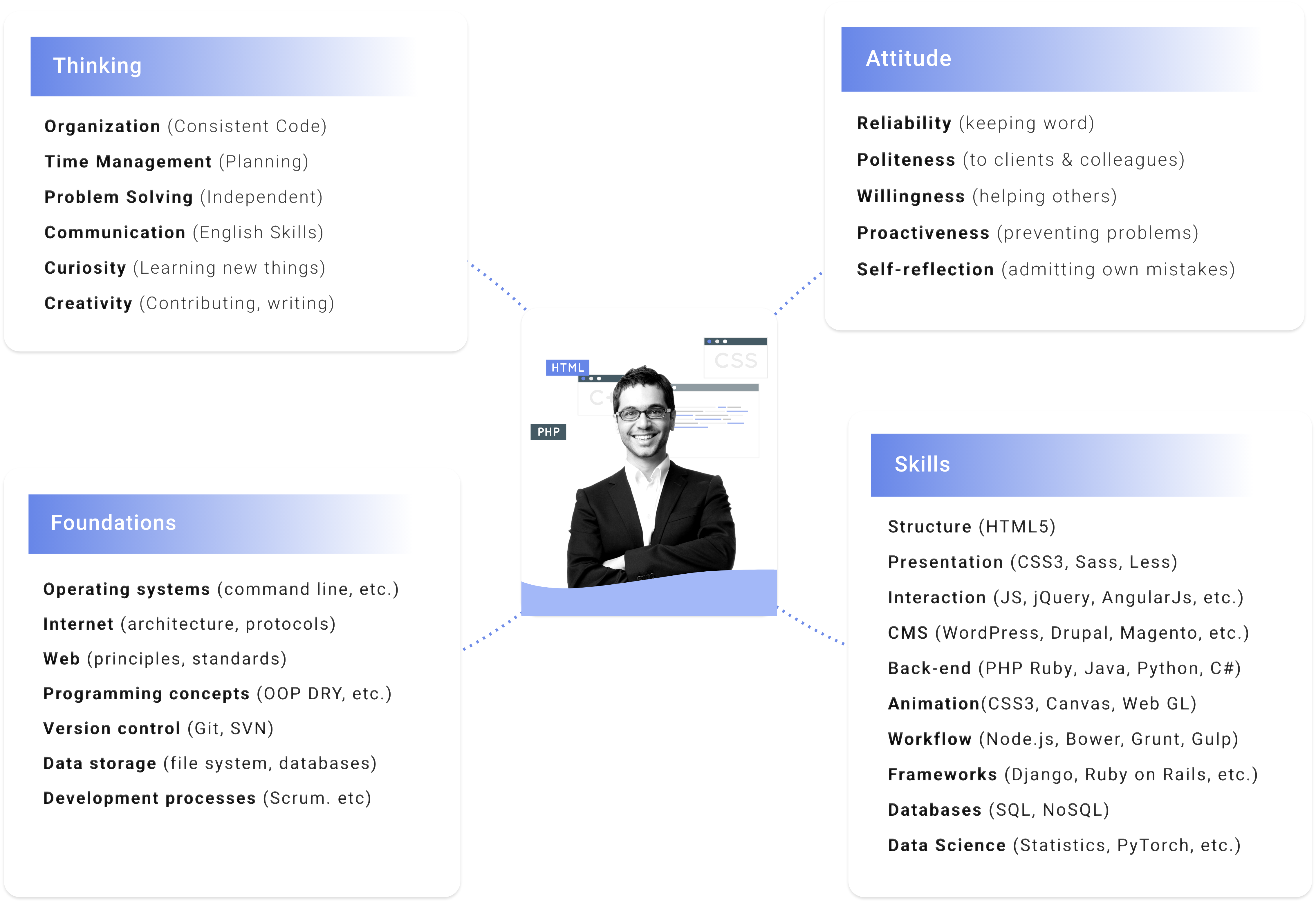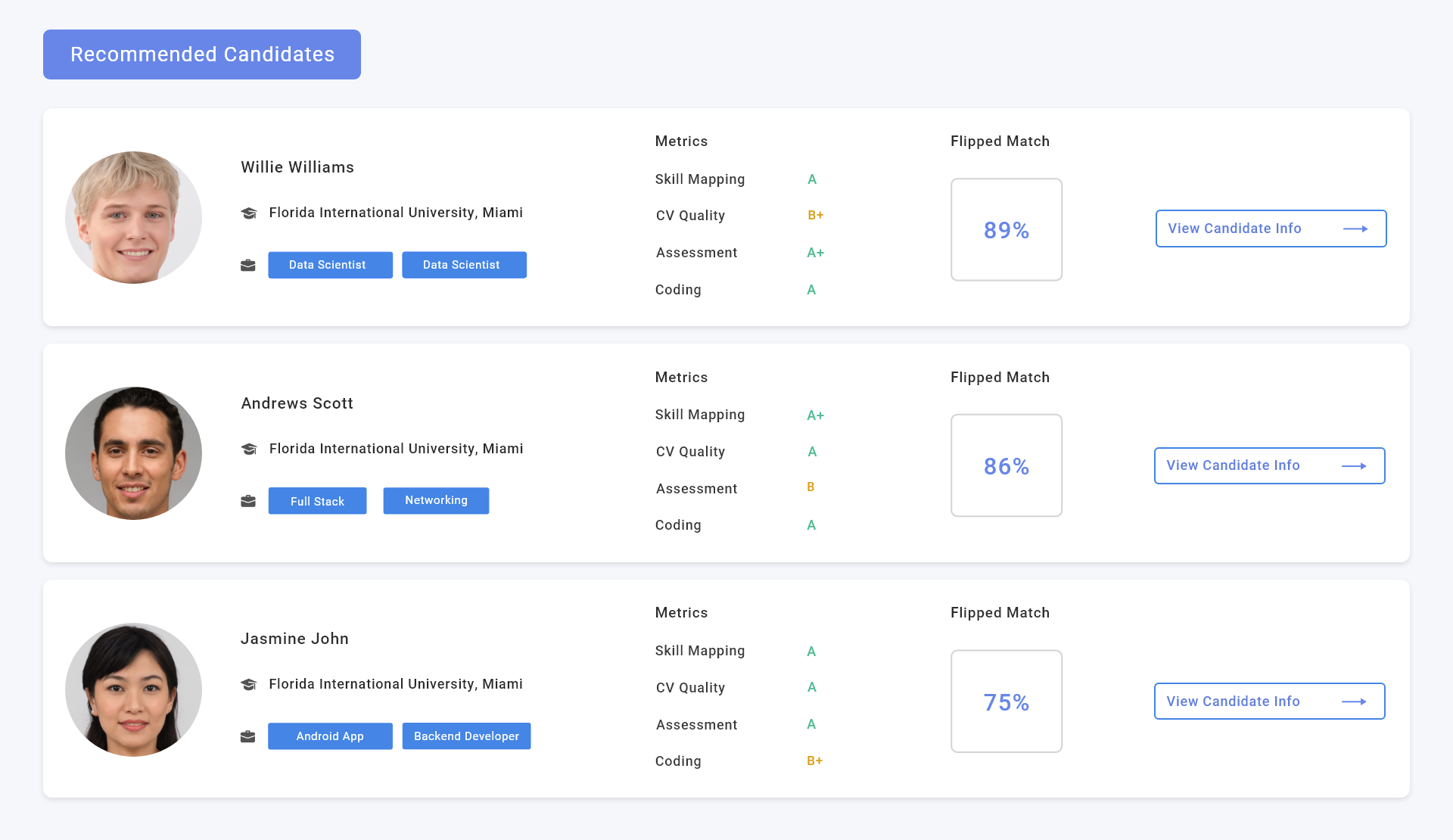 Instantly get matched to the best candidates
We use advanced AI techniques to instantaneously identify and recommend the right candidates for your job. Our AI engines instantly evaluates and ranks relevant candidates based on their skills fit, CV quality, technical and coding skills for your job requirements.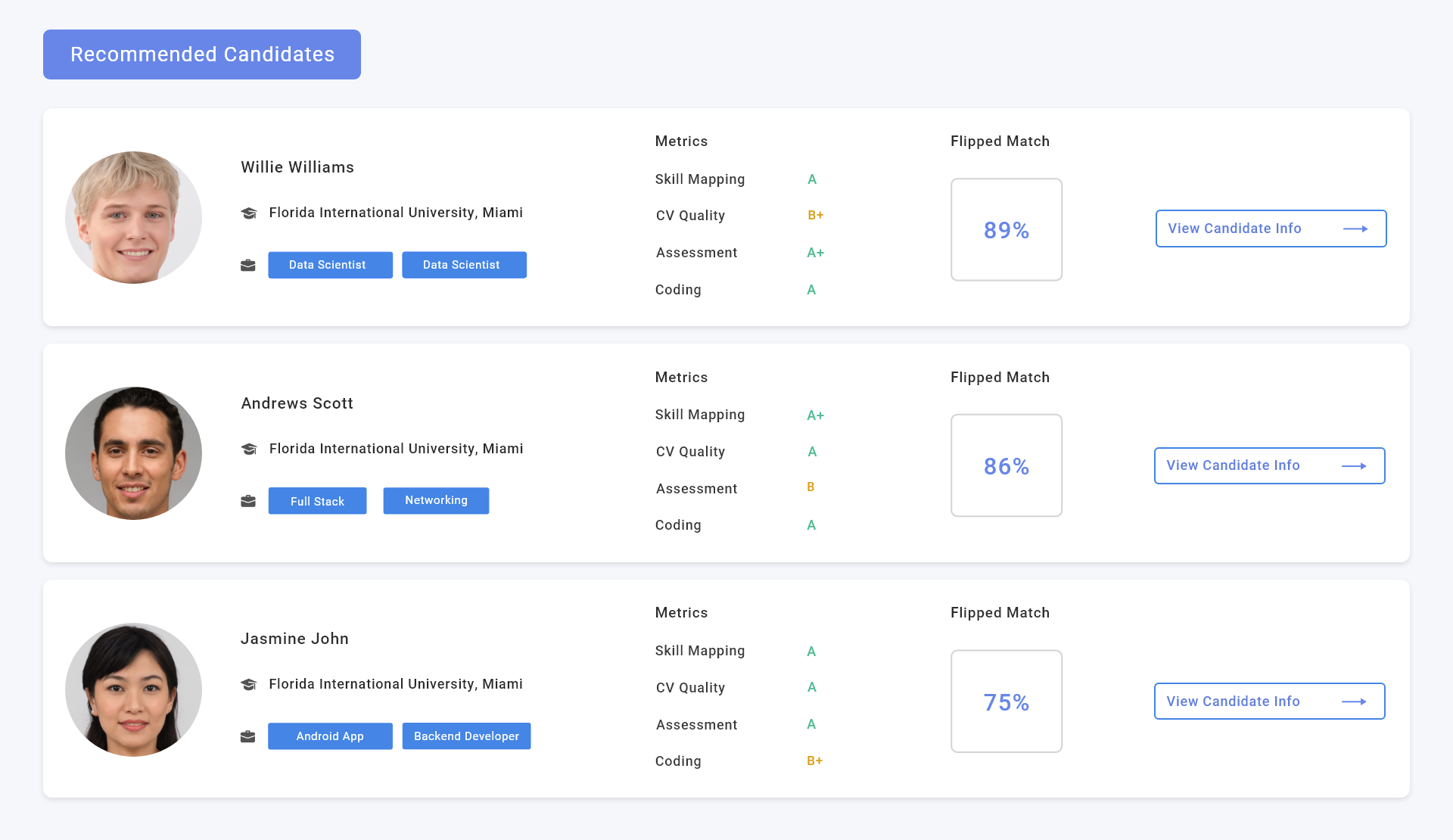 Interact seamlessly with your potential hire
Get extensive analysis of the candidate's scores accumulated over various assessments and skill sets alongwith personalised Flipped Rating for each candidate based on your job role. Also schedule further assessments, interviews and hire candidates through Flipped.ai's user friendly dashboard.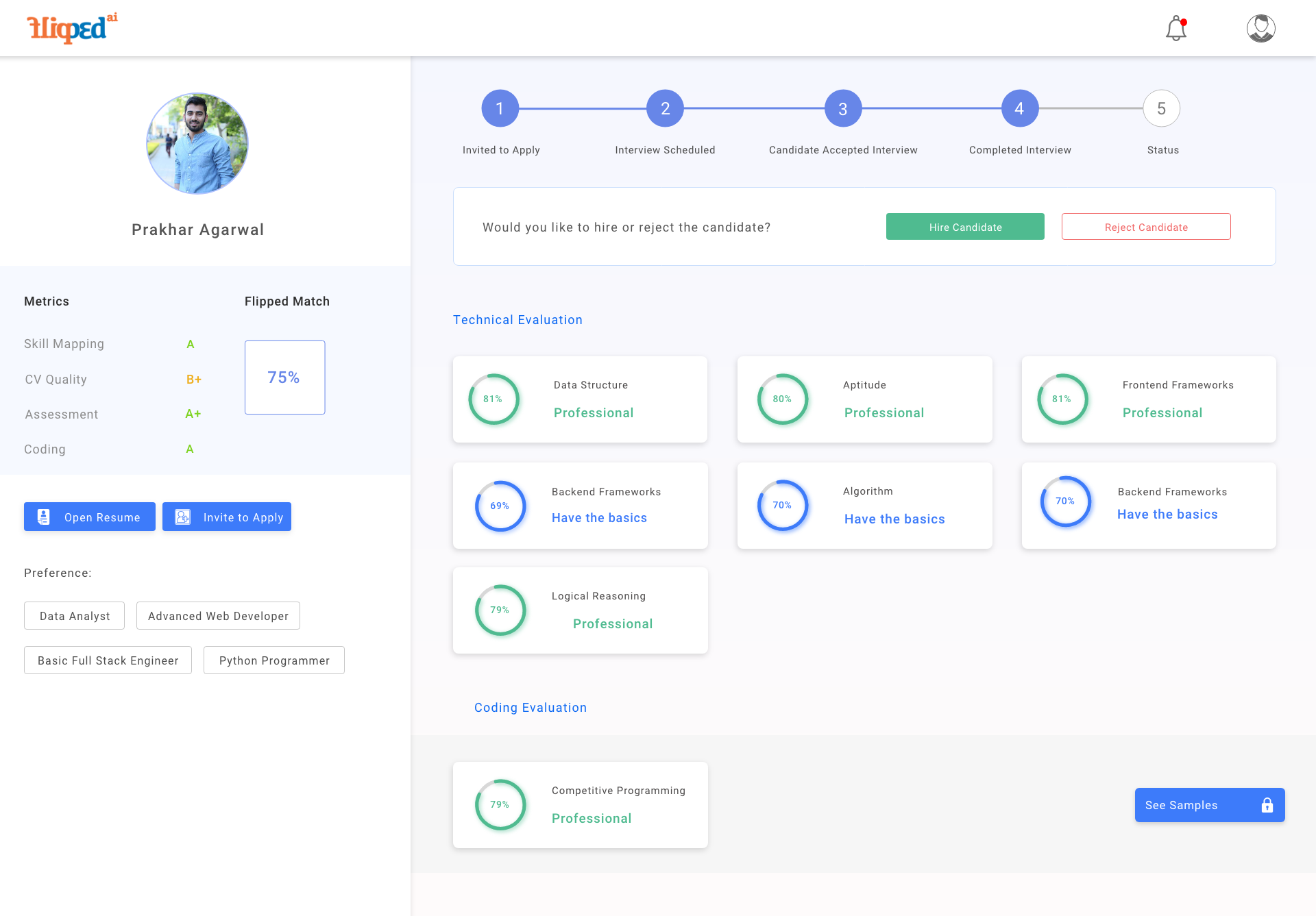 Testimonials

"We have saved more than 15 person hours per candidate by using Flipped as part of our hiring process"
- Vel.ai
"8 out of the 10 candidates we interviewed through Flipped.ai were excellent"
- Cognetry Labs
"Through Flipped.ai we have found the best candidates compared to any other recruitment site"
- ARRA Networks
Trusted

by 100+ Companies